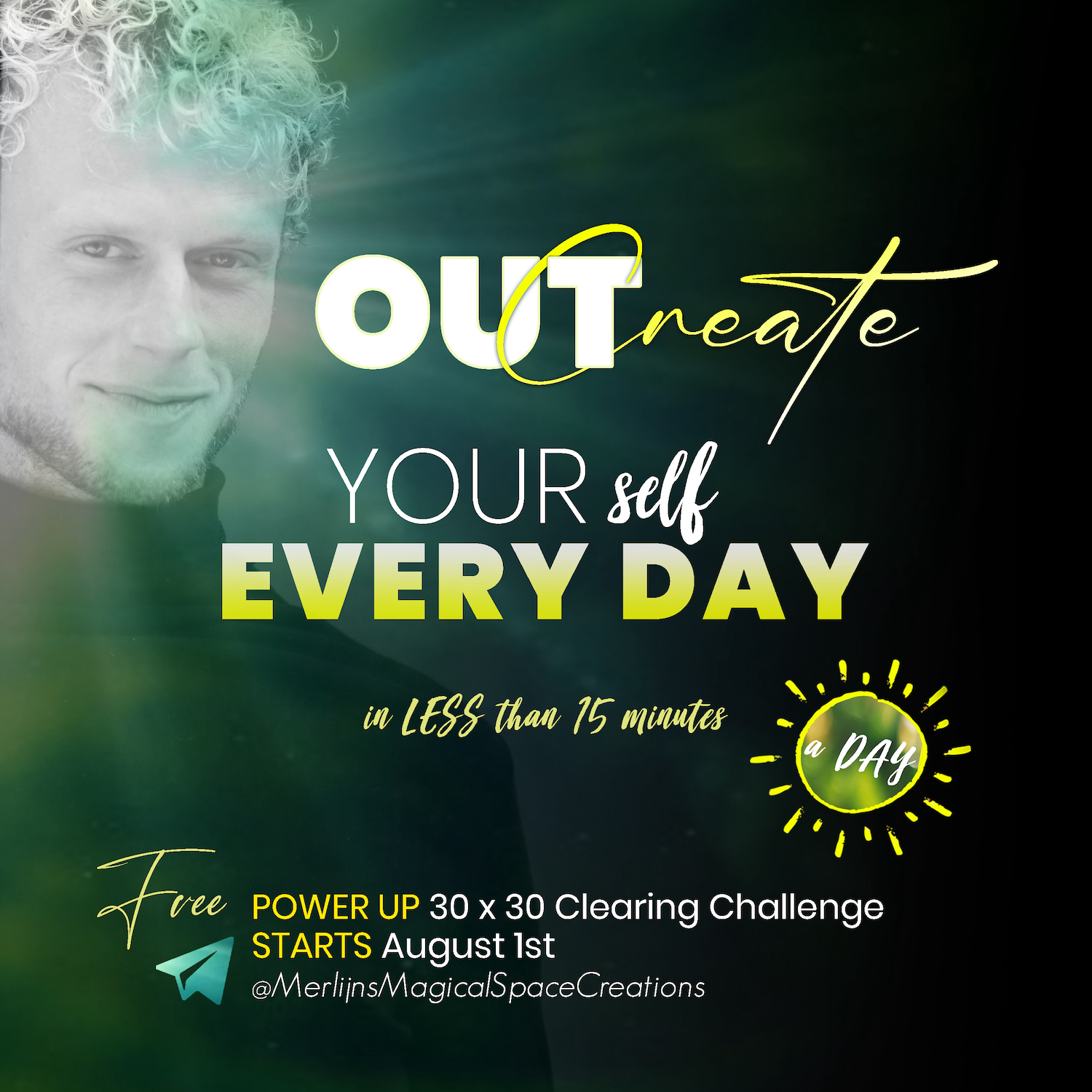 FREE 30×30 Out-Create Yourself Every Day on Telegram
Is it Time and space to OUT-create yourself… again…? ✨😜🔥 
Bored…? Tired? Running into the same old "I don't know" conclusions? 
Or simply desiring more energy and creativity…?
Join me for a 30 x 30 Power UP Challenge in my Open Telegram Channel! For a daily – less than – 15 minute session, relaxing into Powering YOU UP by running the out-creation clearing! 
⏰ Daily Time Announcements for the LIVE session will be scheduled in the Telegram Channel! 
🎧 Plus, you can listen to each days recording afterwards, also in the Channel! 
No more stopping you…? Let's out-create…?
Who's game? 😜 Let's light it the F* UP
See you Monday! ✨🌪🔥
Anyone you know who would enjoy this too? It's open to everyone ✨👇🏻
English Channel:
https://t.me/MerlijnsMagicalSpaceCreations
Dutch Channel, same happening in Dutch!